Greater Houston's Fence Installation Professionals
Turn to Veedone Construction, LLC for your next fence installation project! We can construct an attractive wooden fence around your yard or house that will add curb appeal and beauty. We install large and small fences, and use only the finest pressure-treated wood. What does that mean for you? You'll get a new fence that can withstand the elements for a long time.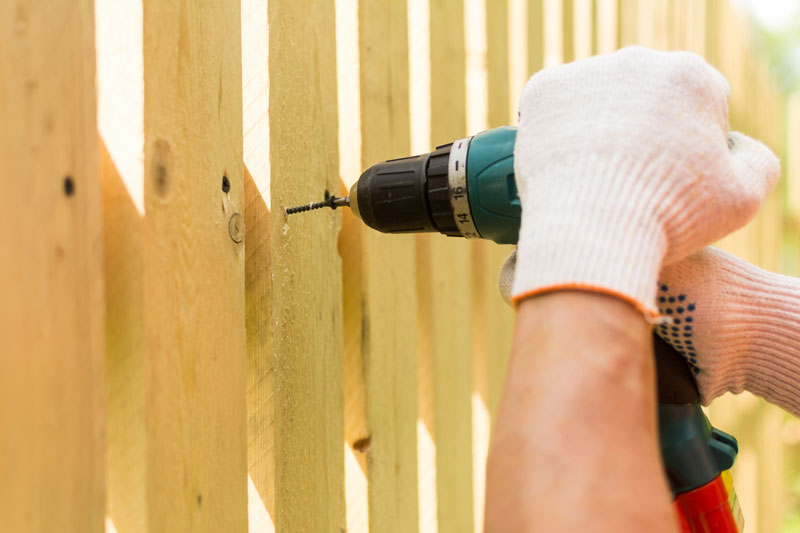 Our customers have trusted us with their fence installation needs since 2008. Our construction professionals have proven over and over that they can build a solid fence – one that's durable and pleasing to the eye. We hope that you'll give us the chance to show you what we can build for you as well.
Good, Old-Fashioned Wood Fencing
Wood fencing is still trending. You just can't beat the classic charm of a wooden fence. We use pressure-treated lumber that passes our rigorous inspection. We choose the finest because our customers deserve the best. We look for quality, sturdiness and strength.
Once we meet with you to discuss your fencing needs, we'll measure the area and get right to work. You choose the type of wood and we'll do the rest. We can remove your existing fence before we start your new fence installation. It's all part of our thoughtful service.
Do You Need a Fence?
Some people don't see a need for a fence. It's true that it depends where you live and what your neighborhood is like. A few reasons why you might like a fence include:
Establish clear lot lines/boundaries.
Protect children and pets while they're outside.
Keep neighborhood pets from coming into the yard.
Add curb appeal prior to selling.
Add beauty to the house/yard.
Add an extra layer of security.
Contact Us Today!
We have extensive fence installation experience, and we'd love to show you how a fence can be a valuable asset to your home. Contact Veedone Construction, LLC at (281) 701-7760 or submit our online contact form.